Are You Looking For The Best Plumber in Altoona, IA?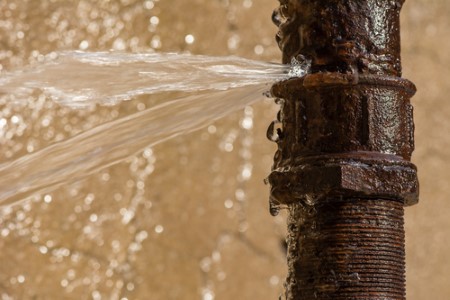 When you experience plumbing issues in your Altoona home, you won't want to settle for less than the best in terms of repair and replacement services. Fortunately for you, the best can be found in the local plumbers at Priority Plumbing Company. With many years of experience in the industry, we have the expertise and know-how to resolve any plumbing issues you may experience.
For instance: Your water lines, sewer lines, or fixtures will get used every single day, multiple times a day. So, inevitably, they are going to experience wear and breakages that may render them useless. When this occurs, you'll be in good hands with our team of Altoona plumbing experts. After all, we offer top-rated plumbing repairs that will get these problems resolved in no time.
Speaking of time, we don't offer our repairs based on a 9-to-5 schedule. After all, plumbing issues don't work on a schedule: They can occur any time of the day -- or night, inconveniently enough. So, we offer 24-hour emergency plumbing repair services to help resolve any such issues you may experience at any time that you may experience them.
The Best Plumbing Repairs in Altoona
When you consider how often you'll use your plumbing setup every single day, you may not be too surprised that plumbing issues are pretty much inevitable. Of course, this information doesn't have to leave you feeling too downhearted. After all, you always have us to get things resolved in little time thanks to our plumbing repairs.
No matter the type of problem you're dealing with or even the size of it, you can depend on us to get things fixed not only quickly but also reliably. We have the experience and the resources to be able to jump right on any issues you might experience with your water lines, sewage, or fixtures and get them working like brand new in little time at all.
Call Us for 24-Hour Emergency Plumbing Repairs
The thing about plumbing issues is that, unlike many of the plumbers you need to resolve them, they don't work on a schedule. Rather, they can occur at any time of the day or night. Should these issues decide to strike in the middle of the night, your whole evening could come to a screeching halt as you find yourself unable to use running water or otherwise have to deal with some headache.
Fortunately for you, you don't have to wait until the next day's business hours to get your plumbing issues resolved -- not if you call on us. We offer 24-hour emergency repair services so you don't have to wait to get your late-night plumbing issues resolved. With our Altoona experts, you will always be in reliable hands at all hours.
Your Altoona Water Heater Experts
Your water heater is one of the most useful installations within your Altoona home. It allows you to handle your cleaning and bathing in the most comfortable fashion possible, so you are bound to use it every day, often multiple times a day. Of course, this means that you can expect your water heater to experience daily wear and tear.
When this wear and tear develops into damages that leave you unable to heat your water, you need to give us a call. With our water heater services, we'll get this necessary installation working dependably once more through many months and even years of daily use. We're also qualified to work on tankless models, so you can count on us to handle your water heater woes, no matter what type you use.