Water Heater Installation & Repair In Des Moines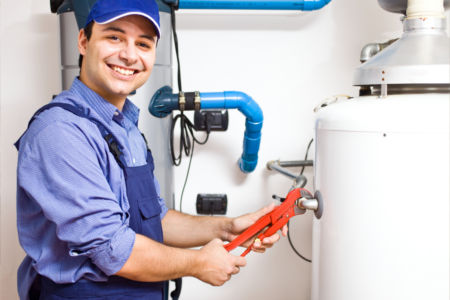 When you need quality water heater work in the Des Moines area, you need to look to the best plumbers at Priority Plumbing Company. Whether you're in the market for water heater repairs, replacements, or tune-ups, you can count on our expert team to ensure this necessary installation always works its best.
Do you use a tankless water heater, or are you interested in getting one for your home? Then you can still look to our Des Moines plumbing company to handle the work. We are experts at all types of water heater models, tankless, traditional, and otherwise. So, call us today if you have any water heater issues that you need addressed.
After all, with our Des Moines water heater repair and replacement experts, you can count on enjoying the best possible work. We pride ourselves on being able to handle any issues you may face with your water heaters, no matter the cause or size of the problem. Call us today to enjoy our top-rated services.
Quality Repair and Replacement Services
You'll use your water heater every single day many times a day as you bathe and wash and otherwise keep your home and yourself clean. So, inevitably, this installation is going to experience wear and, over time, issues. When these issues render your water heater unusable, you'll need to give our Des Moines plumbing company a call.
We can get you back to enjoying your water heater once more in little time thanks to our water heater repair service. No matter the problem, we have the know-how to get it knocked out. Even if your water heater is beyond repair, you can still count on us to get things fixed thanks to our water heater replacement services.
Tankless Water Heaters
Are you thinking of outfitting your Des Moines home with a tankless water heater? You could certainly benefit from one. After all, with a tankless model, you could enjoy lower water costs and fewer maintenance needs through the years thanks to their design that does not require a reservoir of water to be built up.
On top of these money-saving benefits, a tankless water heater will benefit you by producing hot water instantly. So, if you're the impatient sort, this installation will be perfect for you. Call Priority Plumbing Company today for all your tankless water heater needs. From installation to upkeep, we do it all to help this installation work its best.