Priority Plumbing Company: West Des Moines' Premier Plumbing Company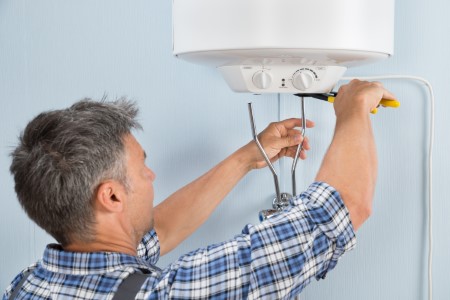 Are you in the market for a dependable plumber in the West Des Moines area? If so, then good news: You've found the most dependable plumbing professionals in Priority Plumbing Company. We offer some top-rated services that will keep your home's plumbing setup going strong for many years to come.
Of course, chief among these services is our plumbing repairs. You'll use your plumbing setup every day for a variety of reasons, and this daily use can cause significant wear and tear to your setup over time. When this wear and tear catch up on your plumbing, leaving it damaged and perhaps even unusable, you'll be more than happy to have us to fix the issue.
You'll also be happy to have us for when those damages occur at the most inconvenient time -- such as in the middle of the night. We offer 24-hour emergency plumbing services, so no matter when such issues strike your West Des Moines home, you can be sure that those issues will be handled in little time thanks to our dependable and dedicated team.
Quality Plumbing Repairs in West Des Moines
You can't help but use your plumbing setup every day for a variety of reasons. From bathing to washing dishes to doing laundry, you'll put your plumbing to some degree of use many times. This also means that you'll put some degree of wear on this setup, and in time, this wear could leave you unable to handle all of those needs since your plumbing may be unable to work right or even at all.
If you are facing such a situation, don't hesitate: Give our West Des Moines plumbing company a call today. We work fast when it comes to your plumbing repair needs, so you won't have to wait very long at all to get back to handling your daily chores by calling us. No job is too large or too daunting for our team of experts.
24-Hour Emergency Services from a Trusted West Des Moines Plumbing Company
The thing about plumbing issues is that they don't work on a 9-to-5 schedule. They can happen any time of the day -- or night, of course. Should you experience such issues after hours, you might be unable to use your plumbing setup till at least the next day. This means no bathing before bed, no handling the dishes, and maybe even no brushing your teeth. Yuck, right?
Very right. Fortunately, you don't have to deal with the yuck. Instead, you can call our West Des Moines plumbers for our 24-hour emergency services. We offer our quality plumbing repairs at all times of the day and night, so no matter when issues strike, you can depend on us to get them handled. No more going to bed without being able to get yourself and your home cleaned up thanks to our all-day services!
Call Us for Your Tankless Water Heater Needs
Do you hate the part of your morning routine where you turn on your shower and stand there waiting and waiting and waiting for the water to warm up enough? Can you not stand how all that water is literally money going down the drain? If you feel any of this, then we have good news for you, and that news we can tell you in one word: tankless.
Also called a demand-type water heater, a tankless water heater will provide hot water instantly. So, with this installation, you can eliminate the frustration and expense of running and running your shower every morning before it's warm enough to use. Call us today if you want to retrofit a tankless water heater into your West Des Moines home.