Plumbing Maintenance In Des Moines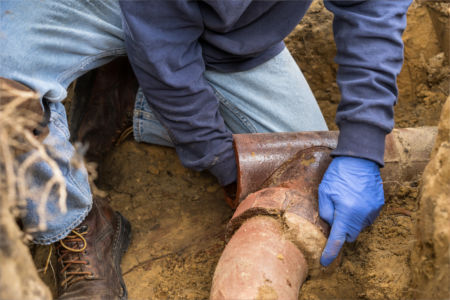 If you want to ensure that your property always enjoys properly working plumbing, you need to call Priority Plumbing Company for our routine plumbing maintenance services. Whether you own a home or a business, you can depend on our dependable plumbers in Des Moines to keep its water running, its sewage draining, and so forth.
By getting routine plumbing maintenance, you can enjoy a wealth of benefits. The foremost of these benefits comes in the form of money-savings. After all, by having your plumbing worked on routinely, you can avoid the need for much costlier repairs and replacements down the road since minor issues will be addressed before they can worsen.
Do you want to enjoy the savings and the peace of mind that come when you get plumbing maintenance for your Des Moines home or business? then don't hesitate: Call our experienced plumbing company today. Our top-notch team has the expertise to locate and address any issues, big or small, that may be developing with your plumbing to help save you money and trouble down the line.
Save Money by Keeping Your Plumbing in the Best Condition
Your plumbing is one of the most useful installations within your home or business. This means that you can expect to use your plumbing every day, multiple times a day . . . and THAT means that you can expect wear and tear to occur to it every day. Over time, this wear and tear can develop into serious plumbing issues that require repairs and even replacements.
Of course, these services can be quite costly, especially when you don't expect them (as one rarely might). So, you need to take steps to avoid the need for these repairs and replacements. To do that, simply call for our routine plumbing maintenance services. We'll thoroughly check out your plumbing installations, finding and addressing issues before they develop into major problems and helping to save you money.
Thorough Maintenance Services from Our Experienced Des Moines Plumbers
When you call for plumbing maintenance services, you're going to want to know that those services are thorough and dependable, of course. This means that you should not settle for anything less than the absolute best when it comes to picking out your plumbing professional. That's why you should look to none other than Priority Plumbing Company for this service.
We make a point to hire only the most experienced, dependable, and dedicated plumbing professionals we can. So, you can count on us to provide a top-notch team to provide thorough plumbing maintenance services that are guaranteed to provide the money-saving benefits mentioned above. Don't hesitate to make us your first and last choice for all your plumbing maintenance needs.