Emergency Plumbing Repairs In Des Moines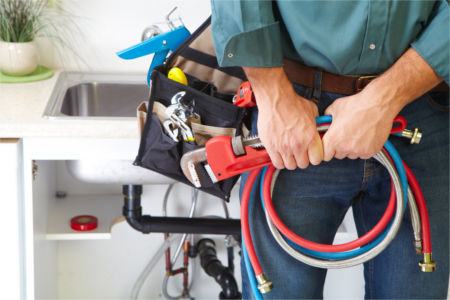 If you experience a sudden pipe breakage or similar issue in the middle of the night, then you need to call your plumbers in Des Moines at Priority Plumbing Company. We offer emergency pipe repairs that will get things fixed no matter what time of the day or night problems might strike. Thanks to the expertise that our plumbing company boasts, you can count on getting top-quality repairs any time you need them.
You'll certainly be happy to have access to our 24-hour emergency plumbing repairs. After all, a burst pipe is not a problem in and of itself. It could quickly and dramatically cause a host of other costly problems, including mold growth and wood rot. By getting a jump on those issues at all times of the day or night, we can help you to avoid these costs.
When you need emergency plumbing repairs in Des Moines, you need to call the pros at Priority Plumbing Company. We pride ourselves on offering quick and dependable repairs whenever you may need them, so don't hesitate to call us the moment plumbing issues strike, no matter when they may strike.
We'll Prevent Further Issues from Developing Over Night
Let's say it's late in the evening -- around seven or so. You've already had dinner and are getting ready to put the kids to bed. First, though, you need to wash the dishes. That's when you see it: A pipe that broke. So, you can't do the dishes. What's worse, this pipe is dripping or even pooling water into your kitchen, and you might not be able to have that addressed until the next morning . . .
Unless you call for our emergency plumbing repairs. In no time, we'll have an expert at your home, no matter what time you may need one, and that broken pipe or any other plumbing issue will be resolved in no time. With this service, we'll help you not only get through your evening but also avoid the above-mentioned mold damage and wood rot that could occur.
Keep Safe at All Hours with Our Emergency Plumbing Repairs
Emergency plumbing problems are more than simply inconvenient. They can also be downright unsafe. After all, they could lead to structural issues with your home (case-in-point: a badly leaking tub could cause major flooring damage that could lead to a ceiling cave-in. On top of that, you may be unable to run your plumbing in the meantime.
Fortunately, thanks to our emergency plumbing repairs, you can enjoy better safety and peace of mind when plumbing problems strike. Instead of waiting things out till the next morning or crossing your fingers and hoping that nothing too serious happens overnight, you can get one of our expert plumbers to your home when you need them to resolve the issue.