Toilet Repair In Des Moines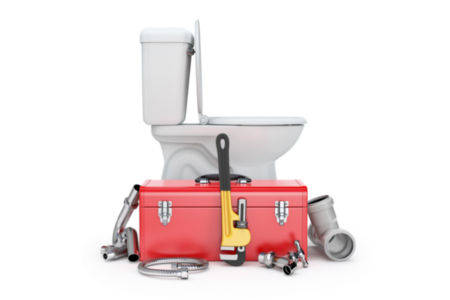 When your toilet experiences issues, you'll want to get a fix in as little time as possible. For the quickest toilet repairs, call the experienced plumbers in Des Moines at Priority Plumbing Company. We are dedicated to providing quick and dependable toilet repair and replacement services to get this necessary installation working once more, no matter what's causing the issue.
Whether you're dealing with a backed-up toilet or even a physically damaged toilet, you can count on us to get things resolved quickly and dependably. Our plumbing company is staffed with only experienced and dedicated pros, so we can promise nothing short of the best results when it comes to your toilet repairs and the like.
Don't settle for a toilet that works even a bit less than its absolute best. This is one of the most important installations in your home and one that you should expect to always work like a dream. So, when you notice it working like less than a dream, you need to call Priority Plumbing Company. With our toilet repairs, we'll ensure that your Des Moines home will enjoy the best-functioning toilet.
Know When to Get a Toilet Repair
Toilet issues can quickly snowball into a variety of bigger and bigger issues -- all of which require costlier and costlier work to resolve. To keep the cost of your toilet issues nice and low, you need to get your toilet repairs and replacements handled ASAP. This involves knowing what signs to look for so that you can have them handled at the earliest possible time. Some of the most common signs of toilet issues you might notice off the back include the following:
Regular clogging
Persistent running
Backing up sewage
Sluggish flushing
Get a Quality New Toilet with Our Replacement Service
Yes, our plumbing pros can get your toilet back in shape with our repair services. However, not all problems can be resolved with a simple repair. At some point, your pot might simply have gone to pot after enough years of use. When this point comes for your toilet, give us a call for our replacement service.
With the same quickness and quality that we provide our repair services with, we can get your toilet replaced. In little time, we'll get your Des Moines home outfitted with a beautiful and well-functioning new toilet that you will be able to use for many years to come. Give us a call today if your current throne is beyond repair.