Leaky Pipes Repair In Des Moines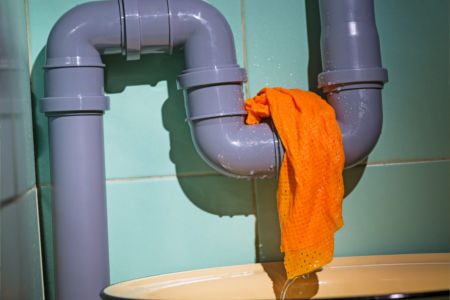 A pipe leak can quickly balloon into a variety of water-damage-related issues, so you'll want to resolve this issue as quickly as you can. For a quick yet dependable leaky pipe repair, call the reliable Des Moines plumbers at Priority Plumbing Company. Just why should you pick us when it comes to your choice in leaky pipe experts?
Simple: We hire only experienced and dependable plumbers who are dedicated to providing the best service around. This means that you can expect your pipe leaks to be repaired and to continue working like new for many years to come should you call us to handle it. Don't settle for less than the best when it comes to picking a plumbing company. Get the best with us.
We'll strive to provide the best leaky pipe repairs and replacements for your Des Moines home or business, helping you to avoid the issues that can occur because of a pipe leak. These issues include mold growth, wood rot, and even foundational cracks. To avoid the dangers and cost associated with these problems, have us resolve your leaks quickly and dependably.
Leaky Pipe Repairs
When you experience a pipe leak, you'll want the issue taken care of in as little time as possible. You might also want the process to be as noninvasive as possible. Fortunately, you can get a quick and clean fix by calling for a leaky pipe repair. This service will have your plumbing working like new in no time at all.
If you're in the market for a quick and dependable leaky pipe repair, you need to call us to handle the work. Our experienced team is dedicated to providing fast, quality results that will get your pipes functioning like new once more. Call us today if you're looking for the quickest, cleanest pipe repair in the Des Moines area.
Leaky Pipe Replacements
Unfortunately, not all leaky pipes can be resolved that quickly and cleanly. Sometimes, leaks occur because your general piping setup has corroded and worn away to the point that the pipes can't be repaired or salvaged in any way. Instead, they'd have to go. If this is the condition that your piping is in, you need to call us for a leaky pipe replacement.
With the same quickness and dependability that we provide our pipe repairs with, we'll get your worn-out pipes replaced. Thanks to the quality of our work, we'll help to get even the most corroded and generally worn-out pipe systems replaced in little time. Our dedication to quality will ensure that even the biggest leaky pipe issues you might experience will be resolved in little time.