Priority Plumbing Company: Polk City's Premier Plumbing Company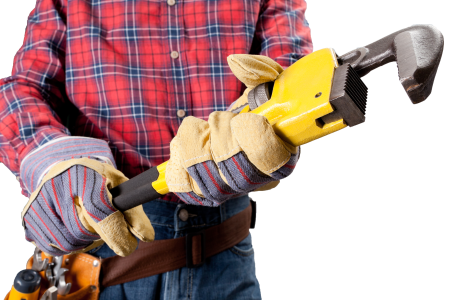 Your Polk City home's plumbing setup is one of its most useful, so you need to keep in touch with a dependable plumber who will help this setup to work its best. For the most dependable plumber in the area, look to none other than Priority Plumbing Company. We provide a variety of top-quality services that will allow your plumbing to always work its best.
For instance, we offer plumbing repairs. Of course, that's a given for any plumbing company. However, we go a step beyond by offering 24-hour emergency services. So, no matter what time of the day or night you may experience issues with your sewage, water lines, or any other related fixtures, you can depend on us to get things handled.
Our plumbing experts also have the know-how and the resources to handle any water heater issues you may run into. From repairs to replacements, we do it all -- for both traditional and tankless models. So, no matter how you prefer to heat up your Polk City home's water, you can count on us to keep things going like new through the years.
Top-Notch Plumbing Services in the Polk City Area
Your plumbing setup is one of the most important components of your Polk City home, and you need to take steps to ensure that this setup continues to perform its best through the years. Of course, doing so can be somewhat difficult considering you'll use your plumbing every single day for a variety of reasons, causing daily wear, tear, and damage over time.
Fortunately, you don't have to let the task of maintaining this necessary installation be a difficult one in the slightest. After all, you can always call on the area's dependable plumbers you'll find at our company. With our variety of top-quality plumbing repair and replacement services, we'll help your plumbing setup work its best through many years of use and wear.
Get Your Plumbing Issues Resolved at All Hours with Our 24-Hour Emergency Services
As we mentioned above, plumbing wear is unavoidable. Over time, this wear will inevitably develop into a larger problem: damages. These damages can leave you with limited use of your sewage and running water -- or even no use at all. This problem is frustrating enough, but now consider this: What if such a problem occurs in the middle of the night?
Your first thought may be that there would be nothing you could do except wait until the next morning at the earliest to be able to get the ball rolling on resolving the issue. However, you would be thinking wrong. After all, you could always call for our 24-hour emergency plumbing services. No matter what time of the day or night you experience major plumbing problems in your Polk City home, you can depend on us to get things fixed.
Your Dependable Water Heater Experts in Polk City
Of all the parts of your plumbing setup, your water heater is one of the most important when it comes to comfort. It's what allows you to bathe and clean without having to deal with freezing temperatures, so if you're interested in getting those necessary chores handled without rattling yourself apart, you'll want to ensure that your water heater always works its best.
To keep your water heater in tip-top shape, you need to call on our Polk City plumbing company for our water heater services. Whether you're looking for a repair, a replacement, or a simple check-up, you can depend on us to provide the work you need to keep warm as you bathe and clean. We're also experts at tankless water heaters, so you can count on us if your home runs on that model.