Kitchen Plumbing Repair & Replacement In Des Moines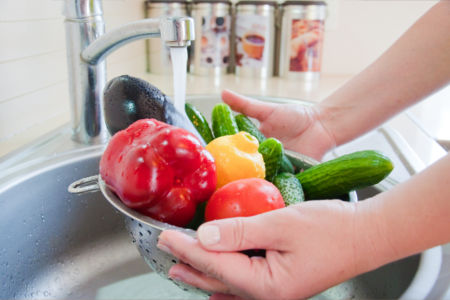 Since you'll use your Des Moines kitchen more than you'll use perhaps any other room within your home, you can expect significant wear and tear to develop in it. When that wear and tear extend to the plumbing, you need to give Priority Plumbing Company a call for our kitchen plumbing repair and replacement services.
Our experienced plumbers have the dedication to quality to provide the repair and replacement services you need when your kitchen's plumbing wears down. Whether you're dealing with a slight backup in the sink or you're looking to get new plumbing installed to make your kitchen routines that much more convenient, you can count on us to provide the work you're looking for.
Don't settle for less than the best when you're looking to get kitchen plumbing repairs and replacements. Instead, call our plumbing company, and you'll get the best. Thanks to our experience and dedication to quality above all else in everything we do, you can rest easy by choosing us to handle all of your Des Moines kitchen plumbing repair needs.
Add Convenience to Your Cooking Routines
You certainly put in your hours in your kitchen. Every day, you can't help but cook and clean in there, you prepare your lunches in the kitchen, and you may even simply prepare coffee to enjoy with company in there. Since you'll work in your kitchen so much, you need to be sure that work is as easy and convenient as can be.
A great way to add ease and convenience to your kitchen is to be sure it sports the best plumbing setup for your cooking and cleaning needs. If its current plumbing setup doesn't meet your needs, then give us a call. Whether you need your old plumbing repaired or new fixtures installed, you can depend on us to get your kitchen working its absolute best.
Get Your Kitchen Plumbing Working like New after Many Years of Use
Every day, you'll run your kitchen's plumbing many times for many reasons: to wash the dishes, to mop the floors, to cook food, etc. Naturally, this constant use is going to put some serious mileage on its plumbing installations, resulting in wear and tear that can leave them working less than their best -- if they even work at all.
If your kitchen's plumbing installations aren't working their best, you need to call for our kitchen plumbing repair and replacement services. No matter the extent of the wear that your installations are experiencing, you can count on our experienced team to get the issue resolved quickly and dependably. Call us today if you're ready to get your kitchen functioning like brand new once more.