Your Local Plumbing Company in Des Moines, IA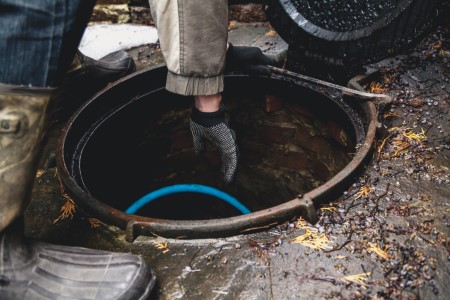 When you need a dependable plumbing professional in the Des Moines area, you need to look to none other than Priority Plumbing Company. Our plumbing professionals team offers a variety of top-quality services that will keep your home's plumbing setup running like brand new for many years to come, allowing you and your loved ones guaranteed top-quality use of your sinks, tubs, etc.
One of the great services we offer is plumbing repairs. You can't help but use your home's plumbing installations every day for a variety of reasons, so wear and tear to that setup are inevitable. Should your plumbing be suffering any wear to any degree, you can count on us to get it repaired at any time thanks to our 24-hour emergency services.
Our Des Moines plumbers even offer top-quality water heater work. Whether you need your water heater installed, repaired, or replaced, you can depend on us to get the work done. We're even experienced at working with tankless water heaters, so no matter what kind of heating unit you rely on, you can be sure that we'll have the know-how to keep it running its best.
Plumbing Repairs for Your Des Moines Home
Every single day, you'll use your Des Moines home's plumbing setup to some degree. Of course, like anything, this setup is bound to suffer from daily wear and tear. Over time, your plumbing could wind up with damages that render you unable to use it fully -- if even at all. To rectify this situation, you need to give us a call for our top-rated plumbing repairs.
With our plumbing repair services, we'll get your plumbing issues resolved in little time at all. No, you can't avoid the everyday wear and tear that your installations will suffer because of unavoidable regular usage, but you can get that wear and tear reversed. To do that, simply call the plumbing experts at Priority Plumbing Company at the first sign of issues.
Enjoy Our 24-Hour Emergency Services
Speaking of plumbing issues, it should go without saying, but you need to keep in mind that they are not on a schedule. They can strike at any time of the day -- and night, of course. Should plumbing issues affect your Des Moines home in the middle of the night, you could be unable to use your plumbing until the next day at the earliest...
Unless you call our plumbing experts, that is. We offer 24-hour emergency services, so no matter what time you might find yourself faced with plumbing issues, you can depend on us to get things going again no matter the time of the day or night. Thanks to our emergency services, you can enjoy the peace of mind of knowing you'll never have to go too long without your plumbing.
Keep Warm with Tankless Water Heaters
Water heaters: They are one of the most important installations we own. They allow us to clean and bathe in the most comfortable fashion possible. Of course, they can also be something of a headache when you find yourself waiting for hot water to build up or for your running water to heat up enough. This can leave you frustrated as you deal with delays and even increased water bills.
Luckily, you don't have the take the bad with the good that water heaters offer. Instead, you can opt to get a tankless, or demand-type, water heater. This water heater option will provide the same warmth you expect from your water without any delays between wanting hot water and getting it. Get a tankless water heater from our plumbing pros for your Des Moines home today!