Plumbing Repairs In Des Moines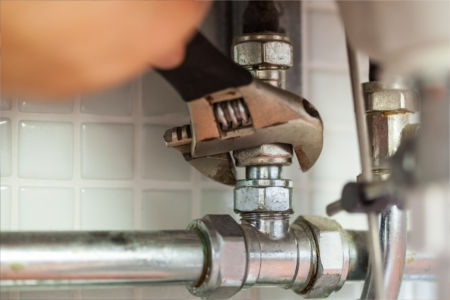 When your home or business experiences plumbing issues, you need to call an experienced plumber such as those you'll find at Priority Plumbing Company. With quality plumbing repairs, our plumbers in Des Moines will get your setup working dependably once more, no matter the size or cause of the issue.
The difference between a shoddy and a high-quality repair depends on the plumbing company you choose to provide it. If you're looking to get the highest-quality repairs, look to us before you look to anyone else. We hire only experienced plumbing professionals who are dedicated to providing excellent service for all your plumbing needs.
When you need plumbing repairs for your Des Moines home or business, you'll be happy to have access to our team of professionals. No matter the size or cause of your plumbing problems, you can depend on us to get things handled in the shortest time possible. Call us today if you need any repairs for any reason.
Any Kind of Plumbing Repair That You May Need
Your plumbing setup is one of the largest components that make up your Des Moines home. It requires the use of many different parts and devices to run properly -- which, unfortunately, means that you could experience plumbing issues for a variety of reasons. Maybe a sewer line has broken. Perhaps you're dealing with broken water lines. Maybe a pump has burnt out.
Fortunately, though, you don't have to worry about what has caused your plumbing issues. Instead, you can give Priority Plumbing Company a call for our repairs. No matter the cause of your plumbing troubles, we can get things resolved thanks to our experience and expertise. So, don't hesitate to call us for any issues you might be experiencing.
Quality Plumbing Repairs for Your Des Moines Home or Business
When you take the time and spend the money to get your plumbing issues repaired, you'll want to be sure that those issues will STAY repaired. This means you can't settle for anything less than the best when it comes to picking your plumber. To be sure you get the best, then be sure you look to our plumbing experts for your repair needs.
We make it our mission to provide only high-quality repairs in all we do. So, when you find yourself needing a plumbing repair, you can be sure you'll be making the best use of your time and money. No matter the size or kind of problem you're dealing with, you can count on us to get things fixed and keep them fixed.