Faucet Repairs In Des Moines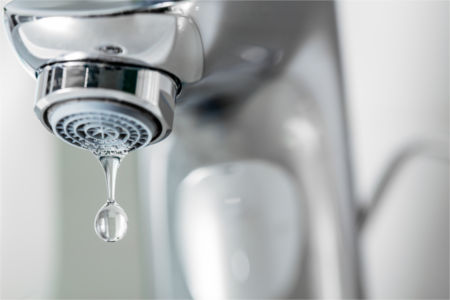 Have your faucets suffered wear from daily use that has rendered them unusable? Then you need to call our plumbers in Des Moines for our faucet repair services. Our top-rated stock of products combined with our unbeatable expertise and many years of experience in the industry allows us to provide the best repairs for your faucets.
You'll certainly want to ensure that your faucets continue working their best through the years. After all, you are bound to use your kitchen and bathroom faucets every day for a variety of reasons: to wash your dishes, to wash your hands, to brush your teeth, and to otherwise keep yourself and your home as clean as possible.
When this constant use renders your faucets unusable, you need to call our Des Moines plumbers for a top-quality repair. You won't be able to continue cleaning yourself and your home without properly working faucets, so don't hesitate to call our plumbing company to get this installation working dependably once more.
Your Old Faucets Will Work like New
The thing about faucets is that they provide more than just a functional purpose. They also provide an aesthetic one. After all, you probably picked out your faucets based on the look of the rest of your bathroom. This means that, when they begin to wear down, you might feel a pang of loss not only for this useful installation but also for the look of your bathroom or kitchen.
Fortunately, you don't have to suffer these losses. Instead, give our Des Moines plumbers a call when your faucets begin to wear down because of age or use. Instead, you can call us for a repair, and just like that, we'll be able to preserve your much-loved faucet, helping you to avoid the headache and heartache of a replacement.
The Results You Need When You Need Them
When you experience issues with your faucet, you may find yourself unable to effectively and efficiently handle your daily chores. This means that you'll want to get these issues resolved not only quickly but also dependably so you can get back to getting these chores handled in the cleanest and most efficient manner possible.
For these kinds of results, you need to call Priority Plumbing Company for our faucet repair services. We'll work quickly and thoroughly to get this installation working its best once more. With our lightning-quick and always-dependable results, you will be able to get back to your chores in the shortest amount of time possible.