Whole House Water Re-Piping In Des Moines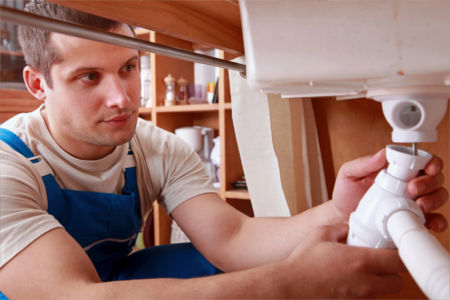 When your Des Moines home experiences wear and tear to its plumbing, you need to call Priority Plumbing Company. Our plumbers in Des Moines offer whole house water re-piping services that will get your plumbing setup working like brand new once more. Your home can't function without dependable plumbing, so don't hesitate to call for this service when you need it.
Unfortunately, you will need re-piping services over time. After all, you can't help but use your plumbing every day for a variety of important purposes: to clean yourself, to clean your home, to freshen up before or after work. So, you'll want to keep our plumbing company in mind when you find yourself unable to use running water or sewage.
In little time, thanks to our whole house water re-piping service, we can get your Des Moines home's plumbing working like new once more. Our team has the experience and the expertise to provide a quick assessment of your plumbing's problem areas as well as a quick and accurate fix. These qualities make us your ideal pros when it comes to your re-piping needs.
Undo Years of Wear and Damage
Your plumbing is one of the most useful installations within your home. Every day, you use it for a variety of reasons: to bathe, to clean, to cook, etc. Because you can't help but use your plumbing every day to handle so many chores, you can rightfully expect for it to experience wear. Through the years, this wear can render your plumbing unusable.
When that time comes, you need to give our Des Moines plumbers a call. With our whole-home repiping service, we'll undo years of use and wear. In no time, you'll be able to enjoy a new high-quality plumbing setup that will keep going strong for years to come. In fact, you will even be able to save money on repairs and replacements thanks to our high-quality new plumbing setups.
Fast and High-Quality Work from Our Des Moines Plumbing Experts
When you want your plumbing setup fixed, you'll want it fixed ASAP. Of course, you'll also want to be sure that the services you paid for are going to be high-quality. After all, who wants to deal with the headache and the expense that occur when new plumbing installations fail in little time? No one, of course.
Fortunately, you don't have to worry about dealing with this headache thanks to our dedication to providing only the highest-quality whole house re-piping services. We also make it our mission to provide this service in a timely manner that works around your schedule, so while enjoying the quality of work you expect, you'll also enjoy quick service.