Garbage Disposal Repair In Des Moines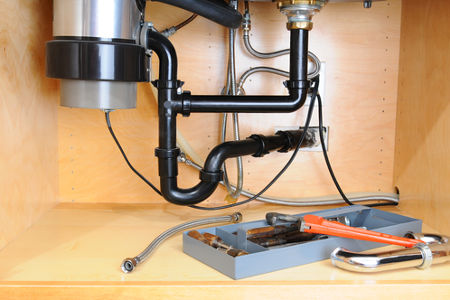 The garbage disposal is one of the most useful installations within your Des Moines home, as it allows you to prevent costly and frustrating pipe clogs. If you are experiencing issues with this installation, then call Priority Plumbing Company for a garbage disposal repair. Our expert plumbers in Des Moines will get the issue resolved in little time.
Should you overlook your garbage disposal problems, you could wind up having to deal with a number of other issues. These issues could include sink clogs, of course -- something which could require a costly and time-consuming repair. If you want to avoid this issue, don't hesitate to call our plumbing company for quality garbage disposal repairs.
Our expert team has the know-how and the experience to provide a dependable and high-quality garbage disposal repair that will get your Des Moines disposal working like a charm. Don't want to lose the convenient benefits that a disposal provides? Then don't hesitate to call us at the first sign of disposal issues.
Look for the Signs of Garbage Disposal Problems
If you wait to get your garbage disposal repaired, it could reach a point where it might be unfixable. In that case, you'll have no choice but to bite the bullet and fork over the money for a new garbage disposal. If you're perfectly happy with your current unit, then you need to stay on top of its repair needs so you can help keep it in the best possible condition. So, be sure to call us for a garbage disposal repair if you detect any of the following issues:
Unusual noises
Frequent resets
Regular and inexplicable clogs
Foul odors
Water leaks
Enjoy Quick, Quality Garbage Disposal Repairs
Once you detect any of those signs and determine that you're in need of a garbage disposal repair, you need to give us a call. Sure, you could call any other plumbing company in Des Moines to handle the issue for you -- but could you get the same quality of service that we offer? After all, we hire only experienced and dependable plumbers who are dedicated to providing the best service for your plumbing needs.
Thanks to our expert team's dedication to providing the best garbage disposal repairs, you can count on getting your disposal issues resolved in little time at all. What's more, you can be sure that these issues won't creep back up for a long time to come. Above all else, this quality and these guaranteed results are why you should pick us for your repair needs.