Gas Line Installation In Des Moines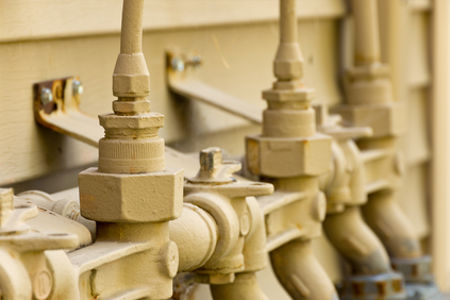 When you need to get new gas lines installed, you need to be sure to leave that work in the hands of an experienced plumber in Des Moines -- one such as Priority Plumbing Company. Thanks to our expertise and many years of experience, we can provide a gas line installation that will keep you safe from the dangers of a shoddy installation.
"Dangers?" you may wonder. Yes, you and your loved ones can be exposed to a number of dangers if you leave your gas line work in your own hands or the hands of an inexperienced plumbing company. You could experience a gas leak, and you could be at a high risk of fires or explosions -- two dangers that could threaten your well-being and even life.
If you want to ensure your Des Moines home is safe from such dangers, you need to let only our experienced plumbers handle your gas line installation. We have the training to know all the ins and outs of gas line work, and that training combined with our team's dedication to precision and quality allows us to provide the most dependable gas line work you'll find.
Outfit Your Des Moines Home to Enjoy the Convenience of Gas
If your home doesn't currently have access to gas, then you're missing out on some of the most convenient heating there is. Gas works much more efficiently than electricity does when it comes to heating up your water, so you can enjoy more consistent comfort when you shower. Gas also provides quicker and more controlled heat for cooking.
On top of these conveniences, gas can be significantly more affordable than electricity, making it a great option for the money-conscious homeowners out there. If you're ready to enjoy all the great benefits that gas can offer, then call our Des Moines plumbers today. By installing new gas lines, we'll provide you with the ability to utilize gas in your home.
Dependable Gas Line Installation from Our Experienced Team
Of all the things you should never try to cut corners or cheap out on, your gas line installation expert is one of the biggest. If you opt to try handling this job yourself or if you leave the job in the hands of a less-than-dependable plumbing company, you could leave yourself and your family open to the dangers we've described above.
To ensure that you enjoy the safest and most dependable gas line work, you need to leave it to the experienced pros at Priority Plumbing Company. We hire only experienced and dedicated professionals who will make it their mission to provide the highest-quality service around. So, with us, you can rest assured that you'll be getting the best and safest gas line work there is.